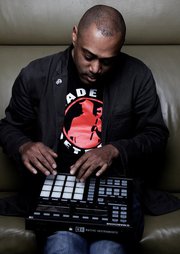 Here is an audio interview I did with Mike Huckaby a few days before we opened the site. If you don't know who he is…Google him!
In addition to being very well known for his hand in detroit house/techno, a well known dj, he also teachs kids about music technology and production, including Maschine and Reaktor, at Youthville Detroit…which is awesome!
He also puts on live Maschine Camps…intimate 6 person Maschine seminars.
Check out this interview and hear what he has to say about music and Maschine.
You can also check him out on Facebook: Michael Huckaby
Checkout the interview below
*This interview is part of our exclusive members only content. To access this and other exclusive content join today