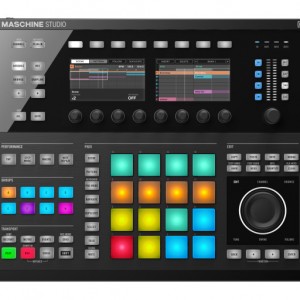 This quickstart outline provides a short list of tutorials to help you comprehend some of the fundamental concepts of Maschine 2.
This list does not contain all tutorials on this site related to Maschine 2, but it does contain a selection of tutorials in the major areas of Maschine 2. The tutorials  in this outline provide thorough overview of the Maschine 2 software as well as the Maschine Studio  controller.
This is a great place for Maschine beginners to start with Maschine 2, as well as those updating from the previous version of Maschine.
Get more step by step instruction in my partner course "Learning Maschine 2" at LinkedIn Learning (Lynda.com) – they'll give 10 days free to watch!

Of course if you have any specific questions feel free to ask! The site search and topical navigation menu is also available.
Topics covered:
**Access all of this content and more instantly when you join today!**