Why Maschine Tutorials?
This website was created for those wanting to learn Maschine, or looking for a place to improve their current skills and share their own tips and advice on the platform, in a friendly environment.
We feel the small price of admission weeds out the troublemakers and those who are only interested in causing conflict online.  The internet allows things to operate 24 hours a day and this community allows 24/7 access to the most comprehensive information and training available for Native Instruments Maschine.
So who are the people creating these Maschine Tutorials?
saintjoe: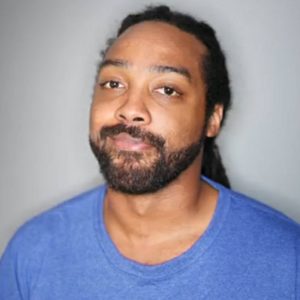 Many of you know me as saintjoe from SoundsAndGear.com and Push Tutorials. You may have seen me in various online forums, or maybe you're one of the folks that come across my many technology videos on YouTube.
I love to help people, but there's only so much time in a day, so I wanted to start a place where I could share my knowledge on Maschine for easy access 24 hours a day.
Those that know me know I've been a huge fan of Maschine ever since I started using it in the summer of 2009.
I'm dedicated to helping you learn how Maschine works, so you can find the best ways to integrate it into your workflow.
Knock Squared:
If you've searched for anything on Maschine on YouTube then you've seen this guy.
Knock was one of the earliest users of Maschine making videos on YouTube, our teaching styles compliment each other well and allow us to connect with a variety of users.
If you're not familiar, Knock Squared is a Producer in Music AND Radio.
Known for videos on Youtube that show his production process, many don't know that he has been in the "biz" for many years as a Hip Hop (3 Steps From Nowhere) and House (Doug Lazy) artist/producer.
He's also a vet in radio with over 20 years in radio broadcasting working alongside radio greats like Donnie Simpson, Big Tigger, Frankski and the loudest Man on Earth DJ KHALED !!! Knock is a 100 percent Maschine Supporter.
So there you have it! What are you waiting for?
That's pretty much it, we loved Maschine from the beginning, and we've put together an online community to help anyone who wants to learn  how to use it.
We are also here to help push the development of Maschine to the next level, using our community influence as a way to provide feedback/suggestions on the development of Maschine directly to those creating the product.
There are plenty other "perks" inside including a private forum, access to bonus drum kits, samples, and other resources.  So yes, this is a Maschine-centric site, but anyone looking for a great music production community to belong to is welcome to join!
See ya on the inside!