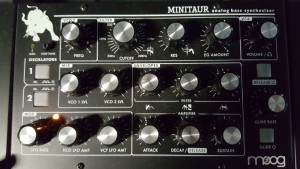 Hey what's good fam, just posted a new Moog Bass sound in the MT Files. It's a bass sound I made on my Moog Minituar, sampled, and mapped in Maschine.
It's not looped, it's set to adsr and ready to play or manipulate in your own way. I sampled quite a few notes, 61 off the keyboard so…you have plenty to work with in terms of sound design or if you just want to use as is.
I will be doing more sounds and presets as well, just to give you some more stuff to work with.
Enjoy!