Hey what's good fam!
Just a quick update to let you know about a new course I released with Lynda.com called "Beat Making with Maschine".
This course covers the process of making a beat from start to finish using factory sounds, expansions, as well as a sample-based format.
I've covered a lot of these ideas and concepts before, but never all together in a structured course like this.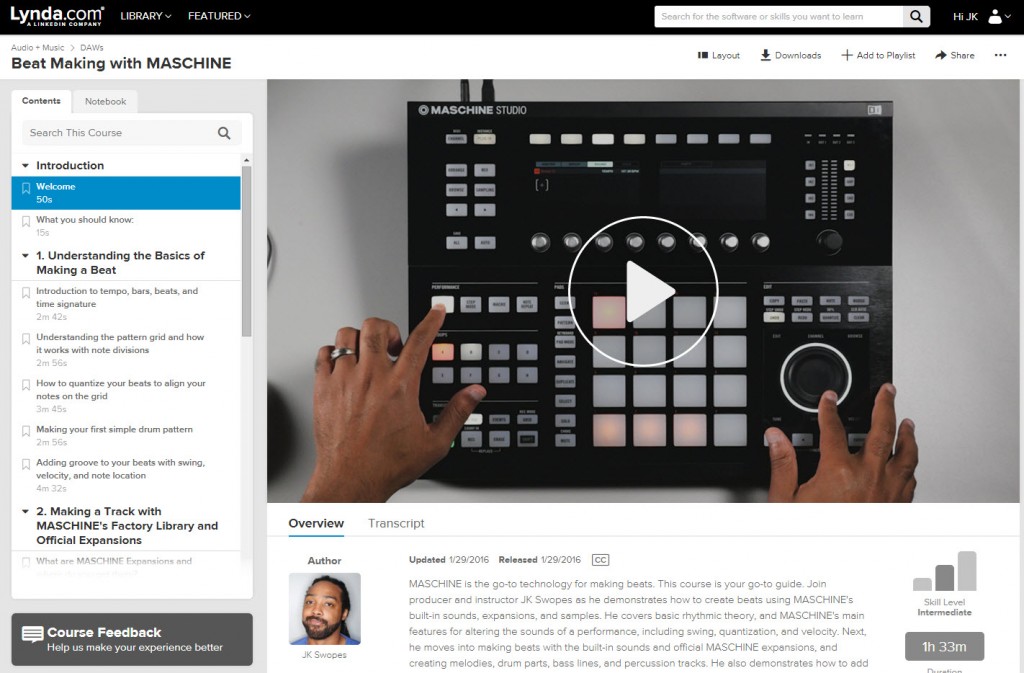 You can get a free 10 day trial to Lynda.com in order to check it out!
Check it out: Beat Making with Maschine